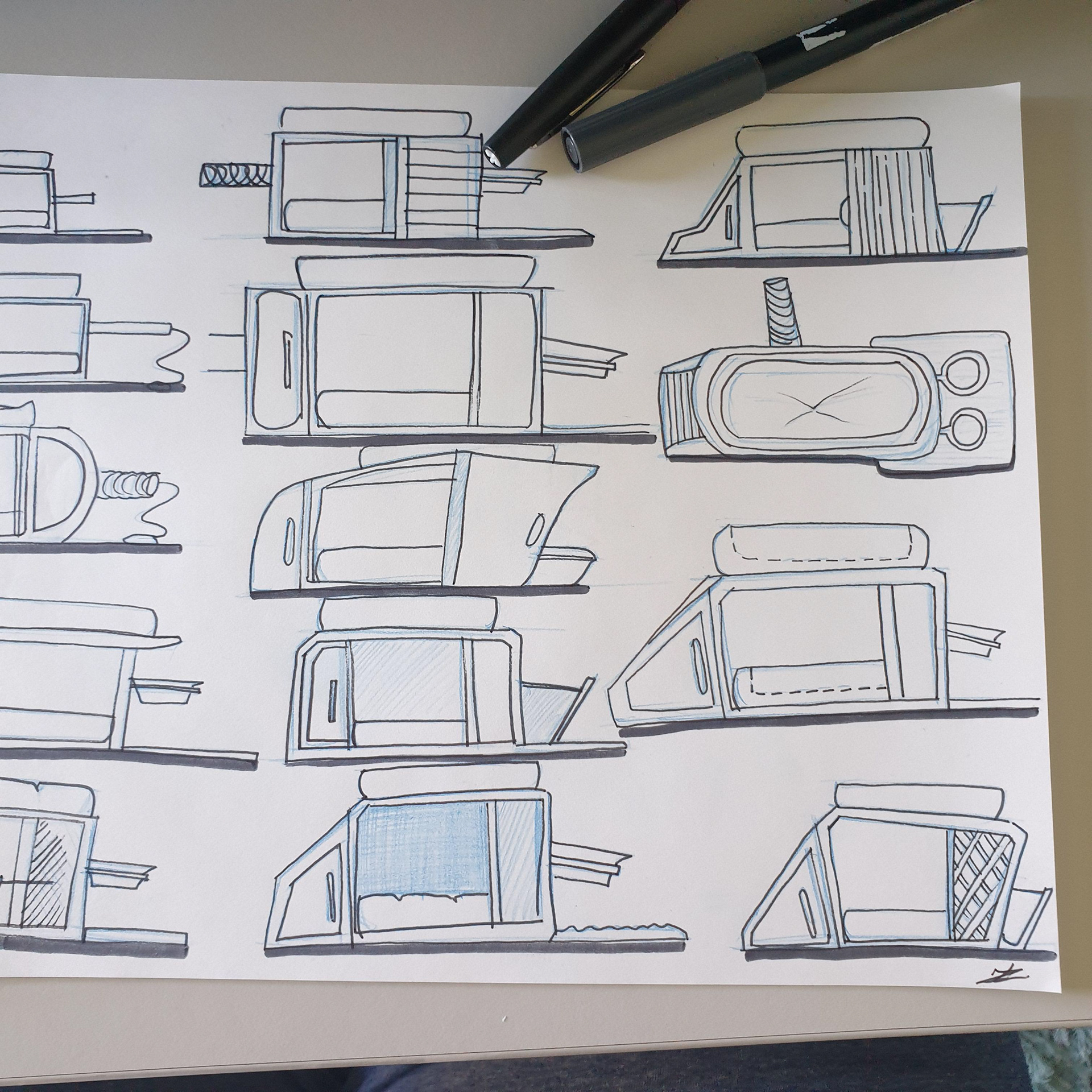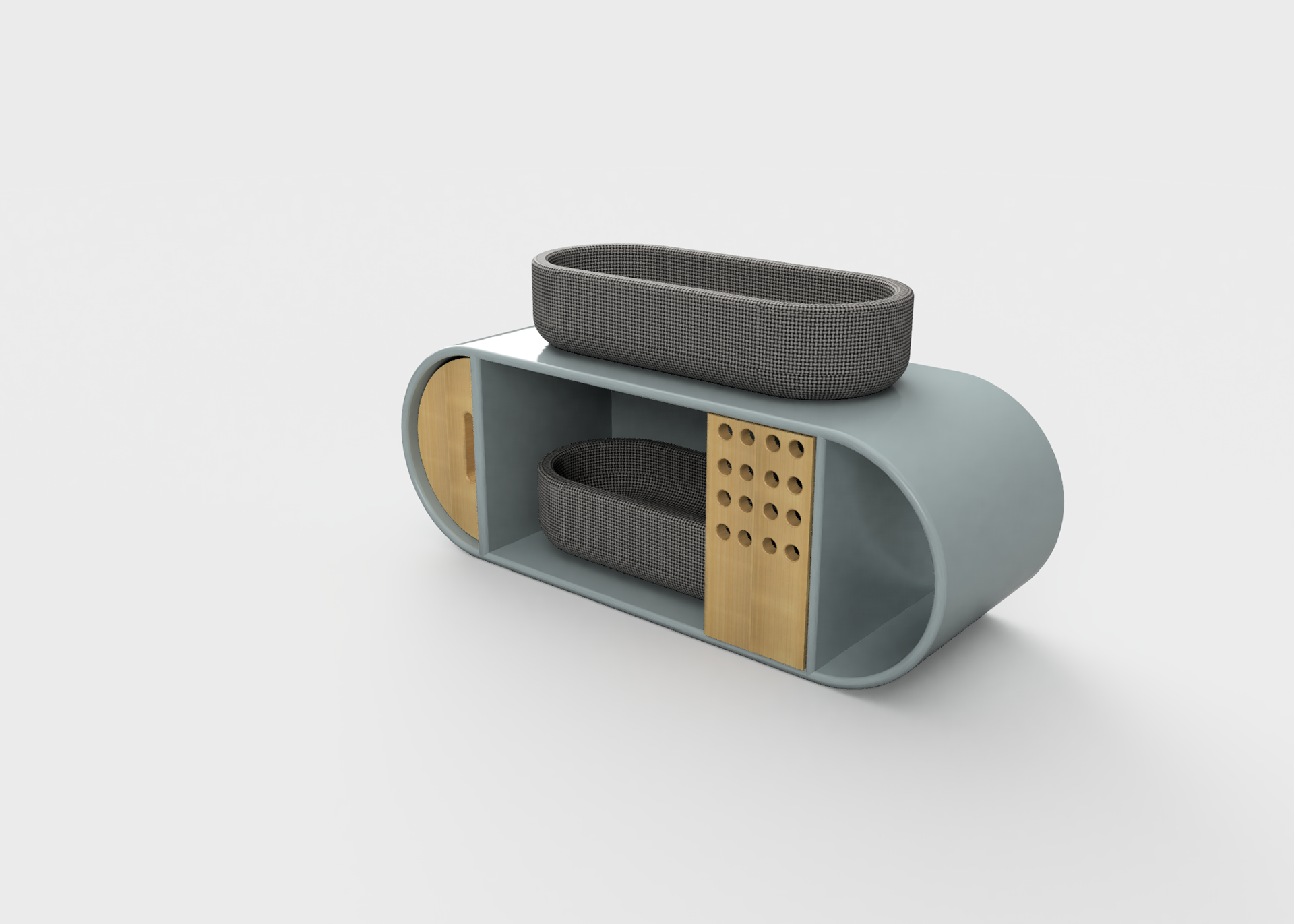 This design project was initiated by the desire to further my CAD skills through a practical project. 
A competitive market, pet furniture is often bought for its novelty, and the desire to treat our furry friends. Designing a home for your pet should be purpose-built and beautiful, as well as compact for the modern home. 
This project will be further developed, as well as visualised with its features and benefits.